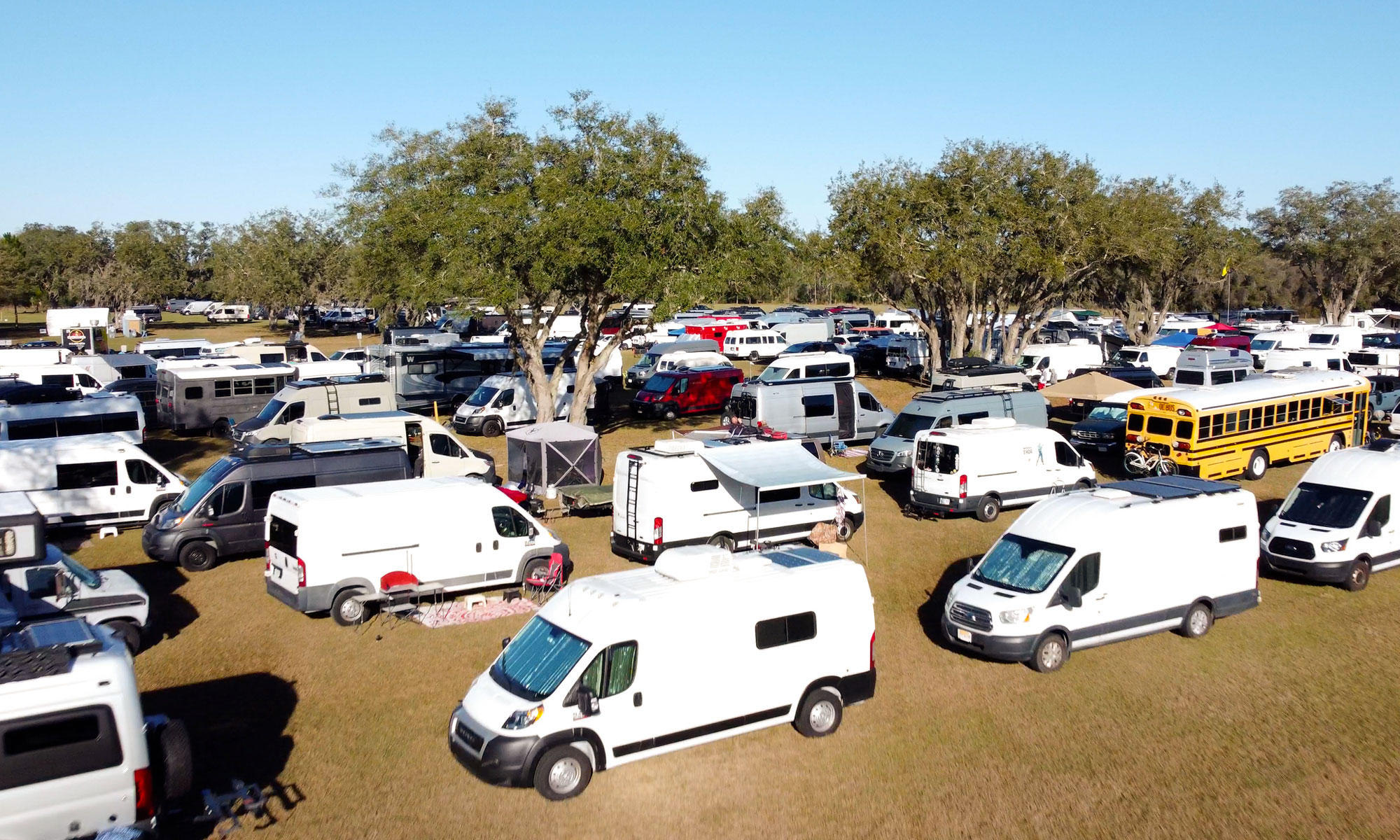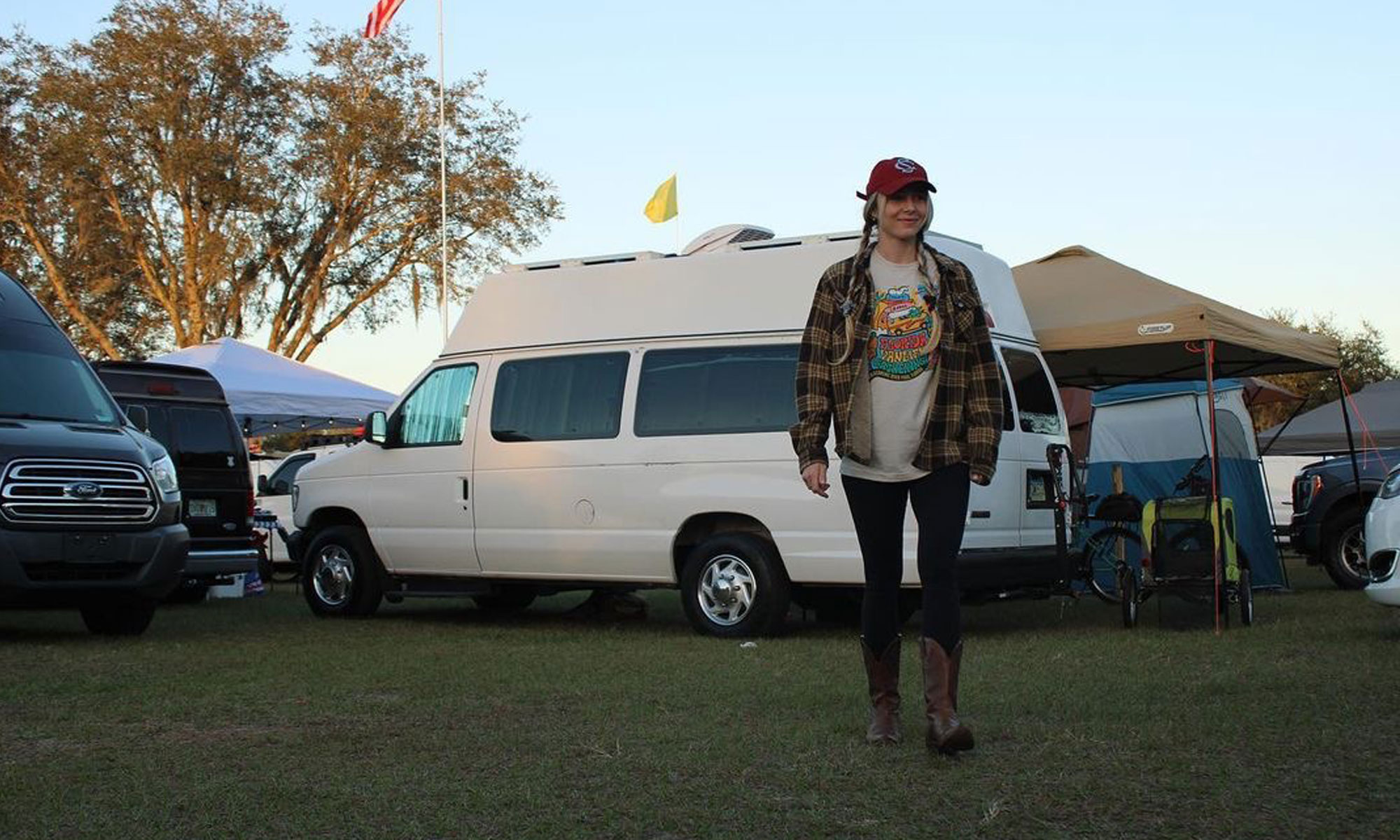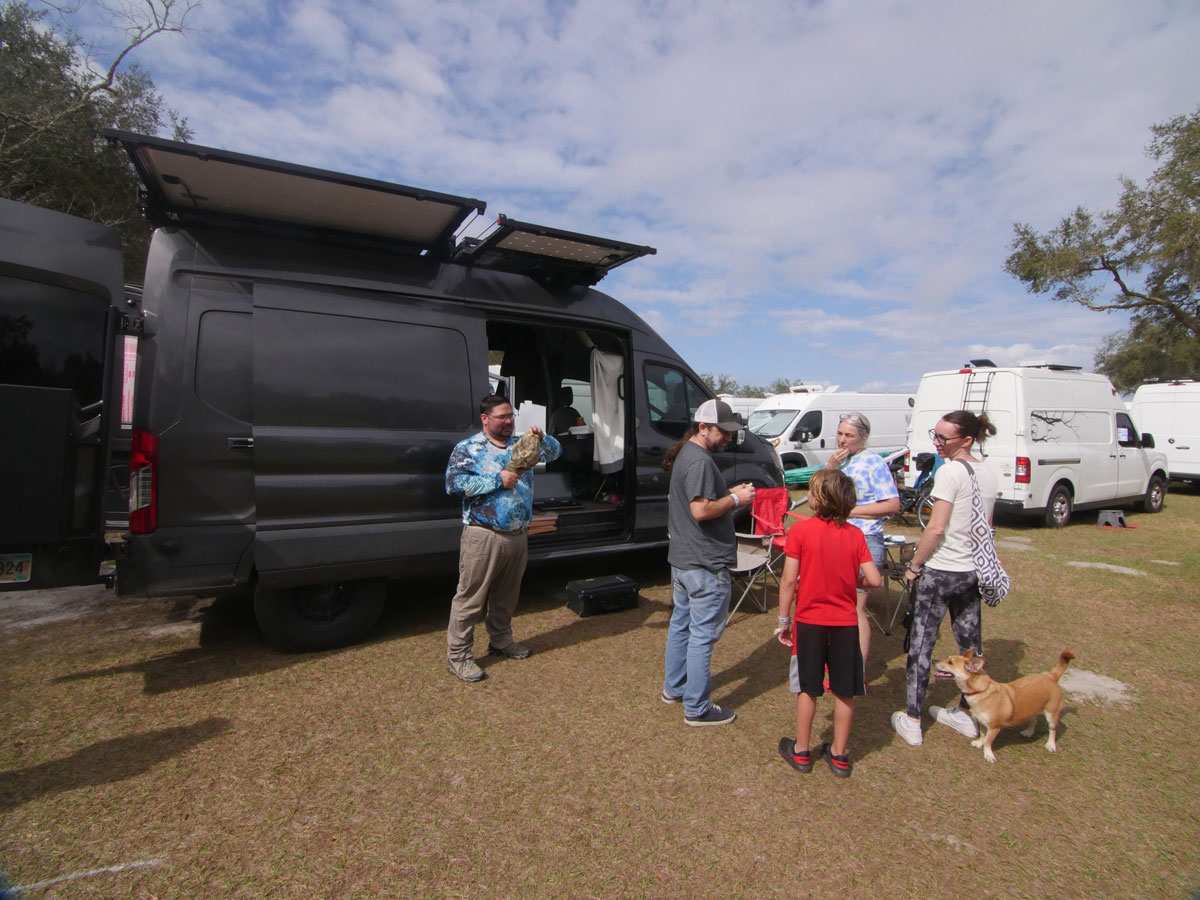 Peace Love & Vans is a fun-filled weekend in beautiful central Florida where vanlifers and van curious gather to meet, learn and be inspired by each other all while enjoying great food, music, games, and community. Along the way, we form a groovy van village with a 60's inspired theme including an exhibitor row featuring dozens of industry-leading companies showcasing their products and adventure vans. There will also be daily raffles, workshops, trivia night, live music, and plenty of enjoyable surprises. Check out our schedule and FAQs page for complete details.
Awesome Weather
With average February temperatures in the mid-70s, this event will draw in nomads seeking a warm, sunny winter retreat. February is also one of Florida's lowest months of rainfall. We expect sunny, warm and beautiful weather all weekend long!
Withlacoochee River Park
The gathering is located at Withlacoochee River Park near Dade City, FL which boasts a wide range of nature activities. Whether you are looking to relax in a hammock and enjoy the sounds of nature for some peace and tranquility… Or you want to go fishing, camping, biking, kayaking or just have a picnic, Withlacoochee River Park has something for everyone!
Community
Everyone of all ages, races, ethnicities, genders, sexual orientations and religions are welcome. You don't even need a van to come, the only requirement is good vibes! Socialize with fellow vanlifers, meet vendors and get advice from vanlife experts.